Alex Albon will be taking part in a Virtual Q&A that will be streamed live at our Westfield London pop-up on Tuesday afternoon.
The event will get underway at 13:30, but we recommend that you get there in plenty of time to avoid any disappointment.
The pop-up is limited to 180 people, so entry will be decided on a first-come, first-served basis.
Make sure you have downloaded your driver card on our
app
so you can enter the Virtual Q&A session.
Don't forget that on Friday, British actor and self-proclaimed Formula One nerd
Jeremy Irvine
will be heading to our pop-up on Friday 1 July.
Stay tuned to our channels throughout British GP week to find out what else we have in store during our time in LDN.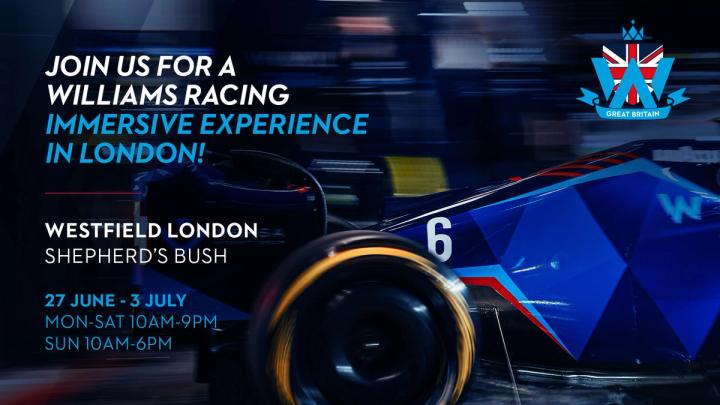 Join us at our Westfield London pop-up
Meet drivers and celebrities, grab merch and win exclusive prizes at our London store.