It has been a pretty exciting 2022 for the Williams Racing Driver Academy, with plenty of points, podiums and P1 finishes in the opening six months across their respective championships.
Join us and our young drivers as we reflect on their campaigns to date ahead of the year's final push.
Logan Sargeant - F2
Points:
119
Championship position:
3rd
Best result:
P1 (Silverstone, Spielberg)
Logan has enjoyed an impressive maiden F2 season with Carlin thus far, picking up four podiums, three pole positions and two race wins.
His consistent speed, aggression and excellent ability to overtake have seen our American racer become F2's leading rookie, currently sitting third in the standings with 119 points to his name.
His performance in Austria's Feature Race, where he was on a one-man mission to overtake car after car and rise through the field, will live long in the memory.
Despite boasting a promising campaign so far, Logan is keeping his feet firmly on the ground as we head into the summer break.
"I've had a positive start to the season with a couple of wins under my belt. Of course, I'm disappointed not to come away with more points from France and Hungary.
"If I was told at the start of the year that I would be third in the standings by the summer break, I would've taken it. So, I'm happy with the progress I've made so far.
"I'm going to use these next few weeks to recharge the batteries after how hectic the first part of the season has been."
Our Sarge's brilliant form has recently seen him rewarded with a
very special opportunity
to drive the FW44 in FP1 at Austin later this year, an occasion he is understandably pumped for.
"Once I get back, I'll get into that triple header, do the best I can there, and then I'll be working hard in the sim throughout that entire build-up to my FP1 outing in Austin as well as a lot of gym work – neck training, that's for sure.
"I'm massively looking forward to it, but I can't get too ahead of myself because I still have to do a good job in Formula 2 and that's been my sole focus throughout the year and will be for the rest of the year."
As the man himself mentions, Logan will be back in action for the triple header later this month, kicking off at Spa-Francorchamps on 27 August.
WATCH: Logan's career achievements so far
Jamie Chadwick - W Series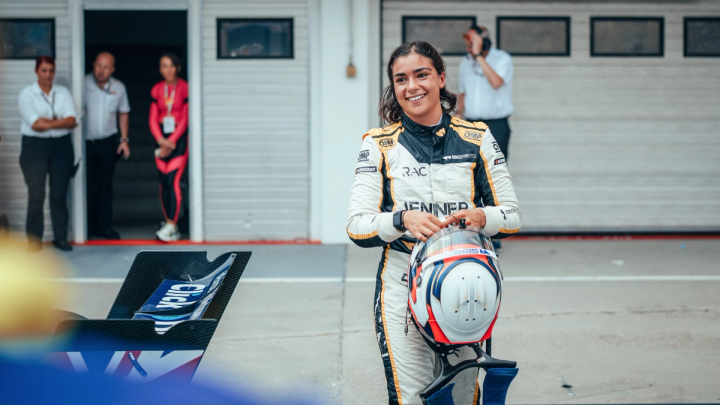 Points:
143
Championship position:
1st
Best result:
P1 (Miami x 2, Barcelona, Silverstone, Le Castellet)
There are few drivers across motorsport that have started 2022 quite like Jamie.
The 24-year-old two-time W Series champion has enjoyed a near-perfect title defence, with five wins in the opening six rounds, and finishing P2 in the one race she didn't stand on the top step.
If results were to go in her favour, the Jenner Racing star could wrap up the championship the next time the W Series goes racing in Singapore.
Despite her impeccable record, our Academy driver has surprised even herself with how well this season is going.
"I'm happy with the season so far, I think I'm just over the halfway mark.
"It's been stronger than I maybe expected so I'm happy with that, but also I'm getting my head down and trying to continue to finish off the season now, moving away from the European leg and going to some of the trickier circuits."
Jamie's career stats in W Series may make for very impressive reading with 18 podiums from 20 races, but there's no danger of her resting on her laurels.
"It's head down for the rest of the year.
"I'm really excited for Singapore; I was looking forward to Japan as well but Singapore is going to be a whole different challenge. It's definitely one to be excited about in the rest of the year."
The two-time W Series champion will return to action on 2 October in Singapore for the W Series' first race in Asia.
WATCH: Jamie moves one step closer to W Series title
Zak O'Sullivan - F3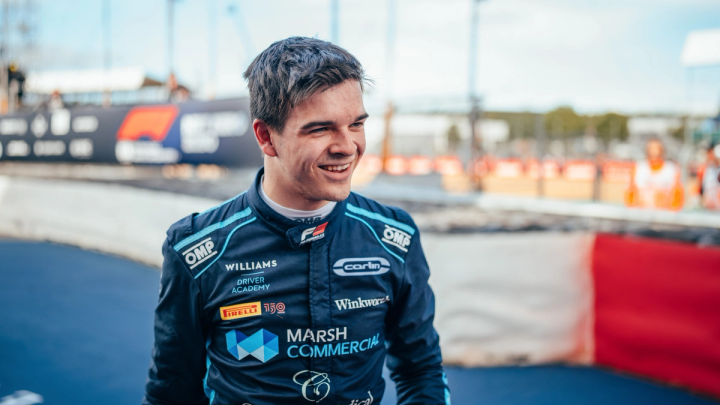 Points:
46
Championship position:
11th
Best result:
P2 (Silverstone)
Zak has made a solid start to life in Formula 3 with Carlin, and heads into the summer break on the back of a stunning drive in Budapest.
Across that weekend, no driver across Formula 1, 2, 3 or W Series managed as many overtakes as our 17-year-old, who flew from P22 to P4 in the final five laps around a drying Hungaroring, claiming his first fastest lap of the season in the process.
While that was a highlight, Zak is fully focused on how he and his team can improve across the rest of the season.
"My season so far has been a bit up and down – some good results, some bad results but certainly a big learning curve.
"Obviously being a rookie in Formula 3, there are a lot of new experiences to get used to, the race weekend format, the tyre degradation. But we're working as a team to try and make progress."
While Zak's rampage through the Hungaroring may have been his most eye-catching performance of 2022, his best finish came at his home race at Silverstone.
The Williams Academy driver showed nerves of steel to secure P2 by just five-hundredths of a second, earning his first F3 silverware and capping a historic weekend for our young drivers.
"I think we struggled as a team throughout the year, but we've had some good results at Silverstone and last time out in Hungary with a good strategy call.
"We're hoping to try and improve the performance as a team, and work on the car throughout the rest of the season. That's the united goal within the team and it's a nice one to have."
Like Logan, Zak will return to racing later this month for the European triple header, beginning in Belgium.
In Conversation: Logan, Jamie, Zak and Jost discuss memorable Silverstone weekend
Ollie Gray - British F4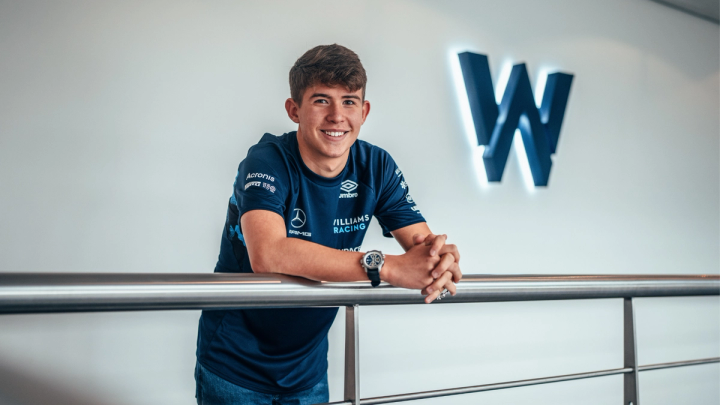 Points:
230
Championship position:
2nd
Best result:
P1 (Croft)
Ollie has been Mr. Consistent in British F4 all season, racking up 11 podiums across the six rounds so far, with six P3s, four P2s and one P1 finish.
Our young Academy driver's visit to the top step of the podium came in a stop-start race at Croft.
After the Safety Car made an appearance, Ollie pulled off a daring move on the outside of Tower Bend to clinch the win and the fastest lap in the process.
Ollie's recent double-podium at Knockhill saw him close the gap at the top of the championship to just 41 points, while he remains 51 clear of his Carlin teammate Ugo Ugochukwu in third place.
"It's been a really, really strong season so far and I've been really happy with how it's gone.
"That boost of confidence I got at the start of the year when I joined Williams really helped. Me and the Carlin team have just gelled, and that's helped provide strong and consistent results.
"11 podiums out of all the races, unfortunately just the one win, but I'm looking forward to getting that tally up more and more in the remaining rounds and hopefully bringing that championship back home."
Ollie's excellent performances have seen him join the list of nominees for the Autosport BRDC Young Driver of the Year award, alongside Jamie.
Unlike his Academy friends, Ollie's summer break came in July, and he'll be back racing at Snetterton this weekend.